As an actual or potential business subject to US International Traffic in Arms Regulations (US ITAR Regulations), you should make sure that you have someone on your staff that is familiar with the various export compliance laws, registrations requirements and computer data protection regulations to become ITAR registered.
ITAR Regulations, Requirements and ITAR Consulting Services
At Watson & Associates, LLC our ITAR consultants provide services for import export companies in all States and overseas. that include:
ITAR EAR regulations – Statutory interpretation and ITAR license help
ITAR compliance and export control policy development
Computer data protection requirements
ITAR registration requirements and renewal
Fines and liability prevention
Meeting ITAR requirements for employees
Negotiation with federal authorities
Development of internal ITAR procedures
Internal policies and controls
DDTC registration
Help for federal government contractors with USML issues.
Export compliance solutions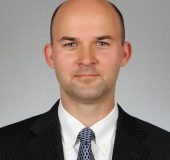 ITAR consultants and import export control lawyers and EAR certification consultants:  To comply with ITAR requirements call either ITAR Attorney Wayne White   or  Wojciech Kornacki 
Toll-Free 1-866-601-5518 – FREE Initial Consultation.
What are these confusing export compliance rules? ITAR EAR laws and  Export Administration Regulations (EAR) are managed by various federal governmental entities. As a company operating and import-export business, having the proper import-export license and ITARS compliance programs in place furthers the government's goal of making sure that defense-related technology and information does not get into the wrong hands.
Becoming Itar registered – EAR ITAR Requirements.
The Arms Export Control Act (AECA) (22 U.S.C. § 2751 et seq.) and the Gun Control Act (GCA) (18 U.S.C. § 921 et seq.) are two distinct U.S. laws that concern manufacturing of firearms. The GCA requires firearm manufacturers to obtain licenses as manufacturers (known as Federal Firearms Licenses (FFLs)) from the Department of Justice's Bureau of Alcohol, Tobacco, Firearms and Explosives (ATF)
Initial ITAR Registration Requirements: Any person who engages in the United States in the business of manufacturing or exporting or temporarily importing defense articles, or furnishing defense services, is required to register with the Directorate of Defense Trade Controls under §122.2. For the purpose of this subchapter, engaging in such a business requires only one occasion of manufacturing or exporting or temporarily importing a defense article or furnishing a defense service. A manufacturer who does not engage in exporting must nevertheless register. See important information on ITAR DSP-5 Licensing Requirements for Foreign Employees.
US ITAR Regulations and Export Administration Regulations
This level of licensing and Export Administration Regulations to become ITAR registered are very strict. The United States must grant permission to transport or sell identified items and products to foreign countries or third parties. Failure to get the proper ITAR licenses, computer data protection or submitting deficient ITAR applications can cause severe penalties and fines. Getting the proper professional help can save your company thousands in fines.
ITAR compliance is a serious concern for the regulatory authorities. Given the new administration, the government has increased its oversight of foreign export and import compliance. Having the best ITAR consultants to help you through the complex ITAR requirements keep your company away from hefty fines can be worth the investment.
We offer ITAR requirements and legal consulting services nationwide and overseas: At Watson & Associates, LLC, our export control consulting team and ITAR regulations lawyers provide export control consulting services to companies throughout the United States and overseas on a variety of topics and rules.
US ITAR Regulations & Laws – Basic  DDTC Registration FAQs
The following questions and answers from the Department of State. For guidance and help complying with these complex regulations or need help becoming ITAR registered, call us for immediate help.
Q: Due to Export Control Reform efforts, will my items currently controlled on the USML be transitioning to the jurisdiction of the Department of Commerce. May I extend my ITAR registration until the effective transition date? 
A: Registrants (i.e., manufacturers/exporters/brokers) who determine they are not required to register with DDTC after the effective date of the final rule transitioning the registrant's items to the jurisdiction of the EAR, who have registration renewal dates that occur after publication of the final rule but before its effective date, may request to have their ITAR registration expiration date extended to the effective date of transition and not be charged a registration fee. Registrants should submit a certification letter for DDTC registration, and will receive a letter confirming extension of their registration.
Q: What happens to record-keeping requirements for items that transition to the Commerce Control List? 
A: Records must continue to be maintained for a period of five years following the last transaction, regardless of jurisdiction.
Q: Part 123.4(a)(5) provides an exemption for the temporary import and subsequent export of unclassified defense articles approved for import under the Foreign Military Sales (FMS) program and executed under a Letter of Offer and Acceptance (LOA). Is there a similar exemption for classified FMS articles?
A: Yes. The import and subsequent export of both classified and unclassified FMS defense items executed under an LOA are examples of "transfers," as described in §126.6(c) of the ITAR requirements. Provided the criteria of §126.6(c) are fully satisfied, you may use the exemption covered in this section.US International Traffic in Arms Regulations.
Below is a list of the basic ITAR regulations from Department of State Website that addresses basic rules and ITAR procedures for your convenience.
ITAR Part 120 – Purpose and Definitions
ITAR Part 121 – The United States Munitions List
ITAR Part 122 – Registration of Manufacturers and Exporters
ITAR Part 123 – Licenses for the Export of Defense Articles
ITAR Part 124 – Agreements, Off-Shore Procurement and Other Defense Services
ITAR Part 125 – Licenses for the Export of Technical Data and Classified Defense Articles
ITAR Part 126 – General Policies and Provisions
ITAR Part 127 – Violations and Penalties
ITAR Part 128 – Administrative Procedures
ITAR Part 129 – Registration and Licensing of Brokers
ITAR Part 130 – Political Contributions, Fees and Commissions
International Traffic in Arms Regulations Law Firm and ITAR Consultants:  Wayne White  Wojciech Kornacki  
To Stay Compliant With the Complex Regulations Contact Us
Get Started
For assistance with Export Administration Regulations requirements, DDTC registration, computer data protection and complying with ITAR regulations consulting, call our ITAR attorneys and export compliance law firm at 1-866-601-5518. FREE INITIAL CONSULTATION.