As International Import Export Business Consultants and Lawyers, We Work Closely With International and Domestic Clients to Avoid Penalties, Fines and Costly Legal Mistakes With Import Export Policy Documents and International Trade.
Avoid the Confusion. Get a Free Initial Consultation. Call 1-866-601-5518. Nationwide and Overseas Export Consultancy Help.
International Traffic in Arms Regulations (ITAR) control the export and import of defense-related articles and services on the United States Munitions List (USML). 
ITAR regulations implement the provisions of the Arms Export Control Act (AECA).
ITAR does not apply to information related to general scientific, mathematical or engineering principles that are commonly taught in schools and colleges or information that is in the public domain. The import export regulations also do not apply to general marketing information or basic system descriptions. Broad interpretations of these exceptions have faced several legal challenges.
Understanding ITAR regulations and the goal for such regulations can help your company to develop better compliance policies and procedures that can reduce exposure for your company. Our ITAR consultants and lawyers are here to help.
Import Export Business Consultants – What We Do
At Watson & Associates, LLC our ITAR import and export business consultants and export lawyers help domestic and international trade companies with export consulting matters that include:
How to get ITAR certification
International trade
Export control compliance
Inspection certificate
Export import policy consultancy
Statutory interpretation and compliance services
Export documentation procedure
DSP 5 marketing license services
Developing internal controls and policies to avoid adverse government action
Commercial Control List and ECCL matters
Legal advice about ITAR requirements for manufacturers
ITAR licensing for foreign person employees
Import export foreign trade business license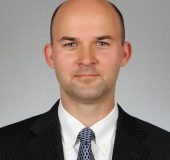 ITAR export import consultants and export import policy lawyers and EAR certification consultants:  Wayne White     Wojciech Kornacki
For immediate help understanding ITAR rules, call our import export business consultants at 1-866-601-5518.
What Does ITAR Stand For? ITAR Definition and Meaning
Under the legal ITAR definition(International Traffic in Arms Regulations) and corresponding EAR (Export Administration Regulations), both are international import and export that are regulated varying federal government agencies.
Part of knowing what does ITAR stand for means first understanding that ITAR regulations make sure that technology related to defense stay in the right hands as a matter of national security. When the US government grants permission to transport or sell items to foreign countries, you have to get the relevant license and inspection certificate.
USML Items not Covered under ITAR Import Export Business Regs and Documents
Products or services not listed in the USML, and those that can be used for civilian or military purposes are considered "dual use." These types of international trade imports business topics are controlled under the Export Administration Regulations (EAR) and export import policy.  Our ITAR export import consultants help to determine whether your product or service falls under the ITAR registration exemptions and will assist with preparing the relevant export documents.
The Bureau of Industry and Security (BIS) at the Department of Commerce (DoC) regulates these types of international import and export factors.   At Watson & Associates, LLC our US exports consultants help with import-export trade business license requirements.
Call Our ITAR Import Export Business Consultants for a FREE Initial Consultation at 1-866-601-5518.
ITARS and Employees: ITAR regulations treat access to USML items by "Dual-National" and "Third Country National" employees of a foreign organization as a Retransfer to the employees' other countries of nationality.
At Watson & Associates, our US exports consulting team helps corporations at various locations with ITAR licensing foreign person employees.
ITAR requirements for employees: When employees have access to USML items, they must have the required authorization under the relevant export control compliance laws. When aligning your import and export business operations to the required international export and import regulations, you should seriously consider getting an ITAR consultant or lawyer on board to help you prepare the required export documents.
ITARS and Commodity Jurisdiction: One of the costly mistakes made by companies in the international imports and export business is understanding whether an item your import and export business manufactures or  US exports is on the USML or CCL.  Getting through the DDTC process can be tricky when considering export restrictions. However, this agency does have the final say on commodity jurisdiction matters. At Watson & Associates, our ITAR import export business consultants can help make a reasoned determination with commodity jurisdiction matters.
Cases Showing How International Import and Export Violations Can Impact Your Company
Production and Development of Nuclear Material for China – On Jan. 6, 2017, in the Eastern District of Tennessee, Szuhsiung Ho, aka Allen Ho, a naturalized U.S. citizen, pleaded guilty to conspiracy to unlawfully engage or participate in the production or development of special nuclear material outside the U.S., without the required authorization from the U.S. Department of Energy (DOE), in violation of the Atomic Energy Act. In Apr. 2016, a federal grand jury issued a two-count indictment against Ho; China General Nuclear Power Company (CGNPC), the largest nuclear power company in China; and Energy Technology International (ETI), a Delaware corporation. Read more.
USML Munitions to Egypt – On Dec. 16, 2016, AMA United Group, Malak Neseem Swares Boulos and Amged Kamel Yonan Tawdraus were each sentenced in the Eastern District of New York after pleading guilty on Apr. 1, 2015, to violating the Arms Export Control Act, in connection with the attempted shipment and exportation of munitions samples from New York City to Egypt. Read more.
Theft of Trade Secrets for Technologically Advanced Titanium to China – On Dec. 16, 2016, in the District of Connecticut, Yu Long, a citizen of China and lawful permanent resident of the U.S., waived his right to be indicted and pleaded guilty to charges related to his theft of numerous sensitive military program documents from United Technologies and transporting them to China. Read more.
For help and legal representation in ITAR criminal cases, let our experienced export control litigation defense attorney help.
Speak With Our Attorneys and Consultants Today
Call Watson's International Import Export Business Consultants today
For immediate help with ITAR and international import export consulting matters, call the import export business consultants at Watson & Associates, LLC at 1-866-601-5518. We offer a FREE Initial consultation.