Experience Matters
The import-export process begins with knowing how the system works and how your company can use the process to your advantage. The import-export business consultants at Watson & Associates, LLC provide export consulting to small businesses and large export companies that are doing business in an out of the United States. We handle simple and complex situations while our clients focus on the day-to-day business operations. As international trade consultants, we also provide advice to federal government contractors involved with ITAR compliance and export matters.
Export Consultancy Services
The Power of Harnessing Export Compliance Rules
Sometimes the government's assessment of fines and prosecution of export control violations can be wrong. Innocent export companies find themselves subject to audits and investigations due to an unfair assessment of the facts.  These investigations and audits can be the result of common mistakes made during your compliance audit process. In many cases,  the outcome can be reversed or minimized when you have a viable compliance checklist or export control manual in place. This is where Watson's export consultancy services can benefit you. Don't wait until it is too late. Schedule a Free Initial Consultation Now.
Avoid the Confusion. Get a Free Initial Consultation. Call 1-866-601-5518. Nationwide and Overseas Export Consultancy Services.
Import Export Business Consultants – What We Do
At Watson & Associates, LLC our ITAR import and export business consultants and export lawyers help domestic and international trade companies with export consulting matters that include:
How to get ITAR certification
International trade
Export control compliance
Inspection certificate
Export import policy consultancy
Statutory interpretation and compliance services
Export documentation procedure
DSP 5 marketing license services
Developing internal controls and policies to avoid adverse government action
Commercial Control List and ECCL matters
Legal advice about ITAR requirements for manufacturers
ITAR licensing for foreign person employees
Import export foreign trade business license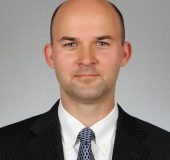 ITAR export import consultants and export import policy lawyers and EAR certification consultants:  Wayne White     Wojciech Kornacki
For immediate help understanding ITAR rules, call our import export advisors at 1-866-601-5518.
USML Items not Covered under ITAR Import Export Business Regs and Documents
Products or services not listed in the USML, and those that can be used for civilian or military purposes are considered "dual use." These types of international trade imports business topics are controlled under the Export Administration Regulations (EAR) and export import policy.  Our ITAR export import consultants help to determine whether your product or service falls under the ITAR registration exemptions and will assist with preparing the relevant export documents.
The Bureau of Industry and Security (BIS) at the Department of Commerce (DoC) regulates these types of international import and export factors.   At Watson & Associates, LLC our US exports consultants help with import-export trade business license requirements.
Call Our ITAR Import Export Business Consultants for a FREE Initial Consultation at 1-866-601-5518.
ITAR requirements for employees
When employees have access to USML items, they must have the required authorization under the relevant export control compliance laws. When aligning your import and export business operations to the required international export and import regulations, you should seriously consider getting an ITAR consultant or lawyer on board to help you prepare the required export documents.
For help and legal representation in ITAR criminal cases, let our experienced export control litigation defense attorney help.
Speak With Our Attorneys and Consultants Today
Call Watson's International Import Export Business Consultants Today
For immediate help with ITAR and international import export consulting matters, call the import export business consultants at Watson & Associates, LLC at 1-866-601-5518. We offer a FREE Initial Consultation.