What is an ITAR Commodity Jurisdiction Request (CJ Request) or international commodity export classification request ?
The Arms Export Control Act (22 U.S.C 2778(a) and 2794(7)) provides that the President shall designate the articles and services deemed to be defense articles and defense services. State Department administers this process under 22 CFR 120.3 and 120.4.
The main reason for an ITAR or EAR jurisdiction and classification is to have your company determine whether your products or service is covered by the US Munitions List (USML) and therefore subject to export controls administered by the U.S. Department of State pursuant to the Arms Export Control Act and ITAR Regulations (ITAR). If after reviewing the USML and other relevant parts of the ITAR, in
After review of the USML and other relevant parts of the ITAR regulations such as ITAR section 120.3 and ITAR section120.4, you are unsure of the export jurisdiction of an item or service, you should request a CJ determination.
Companies in the import and export business sometimes need to find out whether a particular item or service is subject to the US export licensing authority of the Department of Commerce or the Department of State, Directorate of Defense Trade Controls (DDTC). Having a generic ITAR compliance checklist may not always contain the necessary international commodity trading requirements. Research and visual compliance for export classification can be somewhat tricky. This is where Watson & Associates' professionals can help.
USML – EAR ITAR Commodity Jurisdiction Request Consulting Services
At Watson & Associates, LLC, our export control lawyers and ITAR compliance consultants provide detailed guidance and compliance consulting services to small and large businesses seeking help with commodity jurisdiction requests and USML issues in the import export industries.
In addition to export declaration form compliance, we also help with the following export solutions:
Reducing risk of violations with import and export operations
US Commodity classification request, USML and commerce control list matters
Visual compliance and continuing support
Export classification consulting
Consulting and support for companies to determine if products or services can be considered for international commodity jurisdiction
Research of the US government's procurement database for internal jurisdiction determinations
Drafting and review of information requirements for submission to the State Department
ITAR compliance checklist drafting
As ITAR compliance consultants and export control lawyers, we frequently help companies on the commerce control list to adequately prepare and submit  DDTC commodity jurisdiction requests to identify the proper licensing authority for an item. See also how we help with Import Export Compliance Manual & ITAR Checklist.
For a Free Initial Consultation, Call our ITAR Compliance Lawyers and USML Import and Export Consultants at 1-866-601-5518.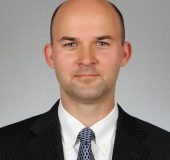 ITAR compliance consultants and import export control lawyers and export solutions consultants:  Wayne White     Wojciech Kornacki
What is a Commodity Jurisdiction Request?
An ITAR commodity jurisdiction request or US commodity classification request is used to determine Bureau of Industry and Security (BIS) is the licensing agency for exports subject to the Export Administration Regulations EAR, while DDTC licenses defense articles and services covered by the U.S. Munitions List (USML), subject to the International Traffic Arms Regulations (ITAR requirements).
As ITAR compliance consultants, we  help to review the commerce control list and other relevant parts of the ITAR §120.3 and §120.4.  When it is unclear about the export jurisdiction of an item or service, our CJ Request consultants help business to prepare and request a formal determination.
Export Solutions – Help With DDTC ITAR Export Classification Nationwide and International Commodity Classification Request
Watson's export control law firm and ITAR compliance consultants represent commercial businesses with export commodity jurisdiction classifications throughout the United States with US export solutions and US Munitions List (USML) DDTC ITAR commodity classification request issues in all states. We help commercial and government contractors  with Export Administration Regulations and ITARS in Alaska, Arizona, Arkansas, California, Colorado, Connecticut, Delaware, Florida, Georgia, Hawaii, Illinois, Indiana, Kansas, Louisiana, Maine, Maryland, Massachusetts, Michigan, Minnesota, Mississippi, Missouri, Montana, Nebraska, Nevada, New Hampshire, New Mexico, New York, North Carolina, Ohio, Oklahoma, Pennsylvania, Rhode Island, South Carolina, Tennessee, Texas, U.S. Virgin Islands, Utah, Vermont, Virginia, Washington, Washington, DC, West Virginia, Wisconsin, and Wyoming international export control compliance consultants.
Speak With Our Attorneys and Consultants Today
For immediate help with US commodity classification requests, export classification, export solutions, and with ITAR requirements, Export Administration Regulations EAR and US Munitions List ITAR commodity jurisdiction classification requests, call us at 1-866-601-5518 for a Free Initial Consultation.