Domestic and Overseas Help. Free Initial Consultation. Call 1-866-601-5518.
Given the new government in place, companies are experiencing confusion and stress about how import export business goals of the U.S Government will impact them.
Manufacturers, Technology companies and corporations in the import export industry hiring foreign workers will need to assess their current internal policies and controls to make sure that they align with all aspects of international import export trade, ITAR ECCN CCL requirements.
In addition, those companies subject to ITAR compliance regulations also must be mindful of the penalties for violations and no- compliance.
We help companies in ALL states and overseas
Immediate response and competitive rates
With law offices in Washington DC and Colorado metropolitan areas, the import export law attorneys at Watson & Associates help domestic and overseas companies involved in import export business operations and international trade to better understand the federal the import and export business. We offer a full range of consulting services and legal advice to clients within the United states and overseas to become and stay ITAR compliant. Our services include:
Import:
Formation and compliance of import businesses
Establishing countries of origin under import and export laws and Buy American Act
ITAR ECCN CCL compliance reviews
Import Export certification and compliance

Research and Development Federal SIBIRS contracts
Negotiation and advocacy before the respective federal agencies and US Customs.
Research and development agreements
Providing import export training tailored for each company
Export:
Classification of goods and import export data technology
Developing ITARs and export compliance internal policies and controls
Performing internal export control compliance reviews

Applying for and certifying for export control licenses
Import Export business training
Buy American Act consulting
Help for Federal government contractors
Let us Help You With Your Export Control Solutions
The international trade lawyers and import export attorneys at Watson & Associates, LLC can provide legal advice and assistance for companies in the initial stages of forming and import or export company. We work with our clients from beginning to end and develop relationships based upon trust and detailed legal assessments.
We also help with determinations for countries of origin, obtaining import licenses and export certification. If you are a federal government contractor, our import export lawyers help you to stay compliant with ECCN CCL requirements and Commerce Control List CCL statutory guidelines.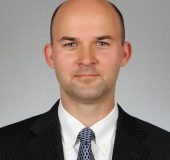 ITAR consultants and import export control lawyers and EAR certification consultants:  ITAR Attorney Wayne White     Wojciech Kornacki
Get important tips on how to get your import export business license.
Commerce Control List ECCN CCL Categories
To determine whether you need an export license, you must also know if the item you want to export has a specific Export Control Classification Number (ECCN) in the import export industry. The ECCN is an alpha-numeric code, e.g., 3A001, that describes the item and indicates licensing requirements. All ECCNs are listed in the Commerce Control List (CCL) (Supplement No. 1 to Part 774 of the EAR) which is available on the Government Printing Office website. The CCL is divided into ten broad categories, and each category is further subdivided into five product groups.
Systems, Equipment and Components
B
Test, Inspection and Production Equipment
C
Material
D
Software
E
Technology
| | |
| --- | --- |
| 0 | Nuclear & Miscellaneous |
| 1 | Materials, Chemicals, Microorganisms and Toxins |
| 2 | Materials Processing |
| 3 | Electronics |
| 4 | Computers |
| 5 Part 1 | Telecommunications |
| 5 Part 2 | Information Security |
| 6 | Sensors and Lasers |
| 7 | Navigation and Avionics |
| 8 | Marine |
| 9 | Aerospace and Propulsion |
Export
Watson & Associates' export control lawyers help clients to be compliant with export administration regulations (EAR), be cognizant of US customs compliance requirements and to be also compliant with ITAR regulations and Buy American Act compliance requirements. Whether you are exporting technology products to foreign countries or simply need help with ITAR ECCN CCL requirements, our law firm  and export control consultants can help with:
Export licenses
Export Classification
International trade and export compliance review
Export control and ITARS training
To Stay Compliant With the Complex Regulations Contact Us
Watson's import export control consultants and ECCN CCL lawyers lawyers represent commercial businesses  in Alaska, Arizona, Arkansas, California, Colorado, Connecticut, Delaware, Florida, Georgia, Hawaii, Illinois, Indiana, Kansas, Louisiana, Maine, Maryland, Massachusetts, Michigan, Minnesota, Mississippi, Missouri, Montana, Nebraska, Nevada, New Hampshire, New Mexico, New York, North Carolina, Ohio, Oklahoma, Pennsylvania, Rhode Island, South Carolina, Tennessee, Texas, U.S. Virgin Islands, Utah, Vermont, Virginia, Washington, Washington, DC, West Virginia, Wisconsin, and Wyoming.
Cities in which our import export business consultants and ECCN CLCL lawyers help include Anchorage, AK; Atlanta, GA; Austin, TX; Chicago, IL; Colorado Springs, CO; Dallas, TX; Denver, Colorado; Indianapolis, IN; Las Vegas, NV; Los Angeles, CA; Miami, FL; Philadelphia, PA; San Antonio, TX; San Diego, CA; San Francisco, CA; San Jose, CA; Santa Clara, CA; and Tampa, FL.
Contact our Import Export Business  Consultants & Lawyers
For immediate help, with ITAR compliance, CCL ECCN matters, call our business import export control lawyers at 1-866-601-5518. We offer a FREE Initial Consultation.