At Watson & Associates, LLC our Export Administration Regulations and ITAR
compliance Lawyers help with a variety of common issues and frequently provide consulting services for various aspects of export control.
Our goal is to help clients to avoid adverse actions and fines by the government. As part of our export control practice, we help clients in the United States and overseas to navigate through the complex rules and regulations. We offer:
Detailed analysis and client feedback,
Competitive rates,
Prompt turnaround, and
a Free Initial Consultation.
Export Control Regulatory Services
We help with:
Export license applications, license amendments and transfers, special license requirements, and exception requirements
Internal Corporate Compliance
Cross Border Capabilities
Internal investigations, voluntary disclosure, negotiation of settlements
ITAR registrations and ITAR certification
Commodity jurisdiction requests, technology and product classifications and legal advice
Re-export compliance requirements
Jurisdictional Assessments
Export Administration Regulations Counseling and Licensing Requirements
Export and import license agreements
Federal procurement, firearms and military contracts with the federal government
Export Compliance policies, ITAR compliance training
Government EAR Regulations
The U.S. Department of Commerce (DOC) oversees and regulates the Export Administration Regulations (EAR)  which can be found at 15 CFR 730-774 which regulate the export of "dual-use" items.
Dual-use items include items that are related to technology goods, technical data and technical assistance that are designed for commercial purposes but that can also have military applications, such as computers, aircraft, and pathogens.
Export Administration Regulations technical data can come in the form of blueprints, plans, diagrams, models, formulas and tables, engineering designs and specifications, manuals, and instructions written or recorded on other media or devices such as disk, tape, and read-only memories. EAR Technical Assistance may take forms such as instruction, skills training, working knowledge, and consulting services.
CCL Categories
Nuclear Materials, Facilities and Equipment, and Miscellaneous
Materials, Chemicals, Microorganisms, and Toxins
Materials Processing
Electronics
Computers
Telecommunications and Information Security
Lasers and Sensors
Navigation and Avionics
Marine
Propulsion Systems, Space Vehicles, and Related Equipment
Experienced Export Administration Regulations Lawyers
Watson & Associates attorneys and ITAR compliance consultants provide legal advice and help with import and export control laws, Export Administration Regulations ("EAR"), economic sanctions, including  Arms Export Control Act and ITAR International Traffic In Arms Regulations, the U.S. export and import sanctions programs regulated by the Office of Foreign Assets Control ("OFAC"), the munitions import control regulations regulated by the Bureau of Alcohol, Tobacco, Firearms and Explosives.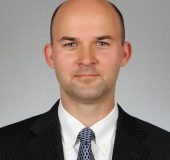 ITAR consultants and import and export lawyers and EAR certification consultants:  ITAR Attorney Wayne White     Wojciech Kornacki
Get important tips on how to get your import export business license.
Our consultants and lawyers provide ITAR compliance help to small and large businesses in all states and overseas.
For help with Export Administration Regulations and ITAR Compliance, Call us for a FREE Initial Consultation at 1-866-601-5518 Today.