At Watson & Associates, LLC our Export Administration Regulations and ITAR
compliance Lawyers help with a variety of common issues and frequently provide consulting services for various aspects of export control. We help with:
Export license applications, license amendments and transfers, special license requirements, and exception requirements
Internal Corporate Compliance
Cross Border Capabilities
Internal investigations, voluntary disclosure, negotiation of settlements
ITAR registrations and ITAR certification
Commodity jurisdiction requests, technology and product classifications and legal advice
Re-export compliance requirements
Jurisdictional Assessments
Export Administration Regulations Counseling and Licensing Requirements
Export and import license agreements
Federal procurement, firearms and military contracts with the federal government
Export Compliance policies, ITAR compliance training
Watson & Associates attorneys and ITAR compliance consultants provide legal advice and help with import and export control laws, Export Administration Regulations ("EAR"), economic sanctions, including  Arms Export Control Act and ITAR International Traffic In Arms Regulations, the U.S. export and import sanctions programs regulated by the Office of Foreign Assets Control ("OFAC"), the munitions import control regulations regulated by by the Bureau of Alcohol, Tobacco, Firearms and Explosives.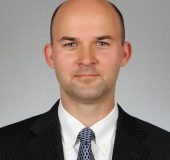 ITAR consultants and import and export lawyers and EAR certification consultants:  ITAR Attorney Wayne White     Wojciech Kornacki
Get important tips on how to get your import export business license.
Our consultants and lawyers provide ITAR compliance help to small and large businesses in all states and overseas.
For help with Export Administration Regulations and ITAR Compliance, Call us for a FREE Initial Consultation at 1-866-601-5518 Today.