Avoid Costly Legal Mistakes and Fines in Global Trade that can Cripple Your Import Export Business. Call Our International Trade Consultants to Help Your Import Export Business Model to Succeed. FREE Initial Consultation. 1-866-601-5518. ALL States and Overseas.
Considering the destiny of international trade law and customs today, and with the new government in place, federal government agencies' oversight is increasing and without the proper legal help, companies can be seriously impacted and subject to fines and penalties for non-compliance with specific foreign trade policy areas and import export license requirements.
Global Imports – Get Help With:
Import Export Code Application

Export license applications (DSP-5 License and more)
International trade and customs organization policies and compliance

Cost-effective global trade solutions for future trade

International trade compliance certification

Import export license registation requirements

Help avoiding fines and penalties

Import export data matters
Substantial transformation matters
DSP 5 License requirements
International trade program and import from China

Developing internal policies and controls

Consulting and help monitoring export control statutes

Compliance with law governing global imports
To get your international trade compliance certification and for cost-effective solutions, call Watson international trade consulting team of lawyers for a free initial consultation at 1-866-601-5518.
Domestic Global Imports and Global Trade Compliance Certification 
At Watson & Associates, LLC, our import export business consultants and global trade lawyers and consultants provide cost effective legal solutions specific to domestic and international import export clients for future trade. Our lawyers and law firm international trade consultants help clients with:
Risk management for the international trade program
International trade and business statutory interpretation and impact
International trade data
International trade compliance certification
Foreign trade policy and development of internal policy and control
Global trade consulting and import export control compliance
Import export data
ITARS compliance consulting and certification
Voluntary disclosure and re-certification
With law offices in Washington DC and Colorado, Watson & Associates's export control lawyers and international trade lawyers provides legal representation and legal advice about  import export license regulations to US government entities, overseas clients and domestic corporations on import export business model matters about customs import and export matters, export control compliance, avoid penalties, deal with import from China and sanctions , Foreign Corrupt Practices Act (FCPA) and more.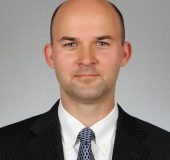 ITAR consultants and import export control lawyers and EAR certification consultants:  ITAR Attorney Wayne White     Wojciech Kornacki
Cost-effective legal help and guidance: Watson & Associate' international trade consultants provide legal advice and consulting services based on our attorneys' substantive knowledge about critical aspects of foreign trade policy, international trade data, and the impact of global trade new regulation changes.
If your company is in the import export business, you must have a clear understanding of the rules that govern import export license requirements and global trade in your industry. This is important for avoiding risk, since failing to comply with these trade rules that govern global imports, even accidentally, can lead to serious legal consequences and penalties. Depending on the problem of mistake, your business can be subject to fines, investigations, audits, seizures, inspections, and loss of market access and even imprisonment. This is where our lawyers and international trade and business consultants can help you to avoid costly mistakes.
Global Trade Consulting Help for Import Export Business Companies in Various Industries
Our global trade attorneys offer detailed assessment about international trade data and legal advice in various industry groups to include: construction, steel, aerospace, textiles, agriculture, manufacturing, and chemicals.
As global trade compliance lawyers, we also help corporate managers with export administration regulations concerning IT information technology, federal government contracting, import export data, telecommunications, space law and munitions.
See important information on ITAR DSP 5 Licensing Requirements for Foreign Employees.
Questions That Your Company Should Ask
The following questions about global imports are derived from the Department of Homeland Security. If the answer to these questions happens to be "NO" then contact our international trade consultants immediately for help. Call 1-866-601-5518.
Global Trade Compliance – International Trade Certification – Country of Origin/Marking/Quota – Import From China
Questions: Have you taken reliable measures to ascertain the correct country of origin for the imported merchandise?
Have you established reliable global trade procedures to ensure that you report the correct country of origin on Customs entry documents?
Have you established reliable procedures to verify or ensure that the merchandise is properly marked upon entry with the correct country of origin (if required) in accordance with 19 U.S.C. 1304 and any other applicable special marking requirement (watches, gold, textile labeling, etc)?
Have you obtained a Customs "ruling" regarding the proper marking and country of origin of the merchandise (See 19 CFR Part 177), and if so, have you established reliable procedures to ensure that you followed the ruling and brought it to U.S. Customs and Border Protection's attention?
Have you consulted with a Customs "expert" (e.g., lawyer, accountant, Customs broker, Customs consultant) regarding the correct country of origin/proper marking of your merchandise?
Have you taken reliable and adequate measures to communicate Customs country of origin marking requirements to your foreign supplier prior to importation of your merchandise?
If you are claiming a change in the origin of the merchandise or claiming that the goods are of U.S. origin, have you taken required measures to substantiate your claim (e.g. Do you have U.S. milling certificates or manufacturer's affidavits attesting to the production in the U.S.)?
Speak With Our Attorneys and Consultants Today
Nationwide Global Trade Lawyers and Overseas International Trade Compliance Consultants
Our global trade lawyers and international trade consultants provide import export legal counsel and international trade compliance solutions to companies throughout the United States and overseas including Alabama, Alaska, Arizona, Arkansas, California, Colorado, Connecticut, Delaware, Florida, Georgia, Hawaii, Idaho, Illinois, Indiana, Iowa, Kansas, Kentucky, Louisiana, Maine, Maryland, Massachusetts, Michigan, Minnesota, Mississippi, Missouri, Montana, Nebraska, Nevada, New Hampshire, New Jersey, New Mexico, New York, North Carolina, North Dakota, Ohio, Oklahoma, Oregon, Pennsylvania, Rhode Island, South Carolina, South Dakota, Tennessee, Texas, Utah, Vermont, Virginia, Washington, Washington DC, West Virginia, Wisconsin, Wyoming, and Virgin Islands. 
Cities in which our international trade law consultants and lawyers provide legal counsel and global trade consulting compliance solutions offer legal counsel and intervene in bid protests include Anchorage, AK; Atlanta, GA; Austin, TX; Chicago, IL; Colorado Springs, CO; Houston, San Antonio,  Wichita Falls, Dallas, TX; Denver, Colorado; Indianapolis, IN; Las Vegas, NV; Los Angeles, CA; Miami, FL; Philadelphia, PA; San Antonio, TX; San Diego, CA; San Francisco, CA; San Jose, CA; Santa Clara, CA; and Tampa, FL.
Call Our International Trade Law Consultants and Import Export Business Lawyers
If you are an international trade company seeking to find a lawyer for immediate help with international trading solutions, substantial transformation matters, international trade legal solutions, or code selections, call Watson & Associates lawyers and international trade consultants for immediate help. We offer a free initial consultation.. 1-866.601.5518.