We Keep Your Company Out of Legal Trouble While You Increase Your Bottom Line.
Prompt Turnaround Nationwide Help. We offer a FREE Initial Consultation. Call 1-866-601-5518.
ECCN EAR99 Violations Attorney 
The Power Leveraging Experience and Knowledge
The government's improper assignment of penalties and fines can be wrong. Innocent export companies are left with criminal convictions resulting from audits or severe financial fines. These actions are the result of common mistakes made during your certification and compliance auditing process. In many cases, an adverse action can be changed with the help of an experience export control attorney. Don't Wait Until It's Too Late Schedule a Free Initial Consultation.
Companies in the import-export business can avoid costly legal mistakes when applying for or designating their Export Control Classification Number ( ECCN EAR99 ECCN Code) or export commodity control number to their products and handle customs clearance and customs tariffs code for their goods.
At Watson & Associates, LLC, our ITAR lawyers and consultants frequently work with CEOs and key management executives to make sure that the company's ongoing operations flow smoothly with minimal risks when it comes to standard shipping requirements, transfer pricing solution, and customs clearance. Whether the company is a federal contractor or commercial operation, we can help.
A one-stop source for export control help
Commercial and government contractors
Very competitive rates.
DUAL-USE
Many items regulated by BIS are referred to as "dual-use" because they may have both military and commercial or nuclear proliferation applications. Many products are subject to the EAR but are not listed on the CCL.  Those products are classified as ECCN EAR99. They will not require an export license unless they are being shipped to an embargoed country, an end-user of concern (i.e., someone on the Denied Person's List), or for a prohibited end-use.
ECCN Code EAR99 Definition – What Does ECCN EAR99 Mean?
What does ECCN Code EAR99 export control mean?
EAR99 ECCN Code is defined as an export classification for an item.  The numbers shows that certain product / services is regulated by the Export Administration Regulations (EAR Classification). However, the definition does not mean that it may not be an ECCN  on the Commerce Control List (CCL). Companies should be aware that the shipment authorization for the item may change.
Let Our ITAR Lawyers & Consulting Professionals Help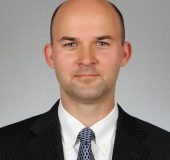 ITAR consultants and import export control lawyers and EAR certification consultants:  ITAR Attorney Wayne White     Wojciech Kornacki
Our Rates Beat the Competition and We Help You to Stay Out of Legal Trouble.
The smallest mistake with ECCN Code 99 can save your company upwards to $250,000 or even two times the amount of the EECN EAR99 transaction with customs clearance compliance.
At Watson & Associates, LLC our export controls lawyers and consultants help your import export business to avoid such costly mistakes, develop internal policies and controls, better establish your export documentation requirements and avoid making mistakes with an import and export customs harmonized tariff codes or to work with federal agencies to negotiate adverse actions when there is a violation of the US ECCN export control regulations.
Get important tips on how to get your import export license.
Export Control Classification Number EAR99 – What is an ECCN Code?
Your Export Control Classification Number is a designated five-character code that is found on the ECCN code is a 5-character alphanumeric code found on the Commerce Control List (CCL) and Commerce Control List (ccl) (supplement no. 1 to part 774 of the ear). The export control ECCN list categorizes the items you export based on the item's nature and certain respective technical parameters.
Who regulates Standard shipping requirement of US imports and exports codes?
When it comes to customs clearance and standard shipping requirements, the Bureau of Industry and Security (BIS), a subsection of the Department of Commerce provides The CCL List. The agency also enforces Export Administration Regulations (EAR).
Commerce Control List  vs ECCN EAR 99 Classification List
If your exported item falls under the jurisdiction of the U.S. Department of Commerce but it is not listed on the CCL list, then it falls under the parameters of your ECCN EAR99 number.  Most commercial export products fall under EAR 99 classification. Although an export license is not required to EAR 99 export listed items, you want to be extremely careful to avoid the mistake of sending the product to a banned country.
Although an export license is not required to ECCN EAR99 export control listed items, you want to be extremely careful to avoid the mistake of sending the product to a party of concern, or in support of a prohibited end-use, or to an embargoed or sanctioned country.
Watson & Associates LLC export control consultants and ITARS lawyers can help with these concerns.
Nationwide ECCN Number EAR99 and Export Control Consulting Services
Watson's export control consultants and lawyers represent commercial businesses through the United States. Our ITAR regulations consulting team help with export control classification number EAR99 and US Tariff Codes matters in Alaska, Arizona, Arkansas, California, Colorado, Connecticut, Delaware, Florida, Georgia, Hawaii, Illinois, Indiana, Kansas, Louisiana, Maine, Maryland, Massachusetts, Michigan, Minnesota, Mississippi, Missouri, Montana, Nebraska, Nevada, New Hampshire, New Mexico, New York, North Carolina, Ohio, Oklahoma, Pennsylvania, Rhode Island, South Carolina, Tennessee, Texas, U.S. Virgin Islands, Utah, Vermont, Virginia, Washington, Washington, DC, West Virginia, Wisconsin, and Wyoming.
Cities in which our export control consultants and ITAR lawyers help with ECCN number ear99 and harmonized tariff code matters include Anchorage, AK; Atlanta, GA; Austin, TX; Chicago, IL; Colorado Springs, CO; Dallas, TX; Denver, Colorado; Indianapolis, IN; Las Vegas, NV; Los Angeles, CA; Miami, FL; Philadelphia, PA; San Antonio, TX; San Diego, CA; San Francisco, CA; San Jose, CA; Santa Clara, CA; and Tampa, FL.
Find an ITAR Attorney for Immediate Help With Your ECCN Code
EAR 99 classification and the above are only but some of the areas where corporations get into deep trouble and where Watson & Associates' Export Control attorneys and Export Control ECCN code consultants can help with harmonized tariff codes violations.
Call our ITAR Attorneys at 1-866-601-5518 for  FREE Initial Consultation.