ITAR Compliance Statement  
ITAR Certification and EAR Compliance Consulting
Avoid Fines and Penalties
Becoming ITAR compliant and complying with various International Traffic in Arms regulations ( ITAR Regulations) and the Export Administration Regulations (EAR certification) can avoid substantial amounts of fines and penalties.
The federal government has now increased its oversight of companies transporting of selling products to third parties or foreign countries. Getting your internal policies and controls in place is essential.
At Watson & Associates, LLC, our EAR ITAR compliance attorneys and export control lawyers frequently help clients to navigate through the complex ITARS law and certificate requirements.
US Exports, ITAR Certification and EAR Compliance Consulting Services
We help with ITAR certification requirements, US Exports, and EAR compliance for small business ITAR requirements and export import consulting services that include:
Guiding companies on how to get ITAR certification
Developing ITAR policies and internal controls
Technical Assistance Agreement Assistance
Help with ITAR and EAR certification requirements
Help with US Exports and international trade matters
Developing ITAR compliance statements
EAR Compliance services
Helping government contractors  abide by respective FAR regulations.
Helping companies to get on the munitions list
Continuing ITARS training and consulting services.
ITAR destination control statement help
Rates at a fraction of what other firms charge.
Prompt resolution and turnaround.
For immediate help getting ITAR registered, call us at 1-866-601-5518.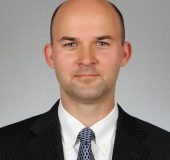 ITAR consultants and import export control lawyers and EAR certification consultants:  ITAR Attorney Wayne White     Wojciech Kornacki
When it comes to becoming ITAR Compliant, many companies are simply too busy to develop and draft sound ITARS compliance policies. As a result, companies find themselves facing serious ITAR penalties and ITAR fines.
What are the Basic ITAR Certification Requirements and  EAR Compliance Rules? 
To become either ITAR compliant or EAR compliant, manufacturers must be IRAR registered with the United States State Department's Directorate of Defense Trade Controls. If you are a manufacturer that who fabricates or exports products listed on the US Munitions List (ITAR) or the Commerce Control List (EAR99 ), then you must follow and comply with the relevant regulations. These are areas where our import consultants can help you meet ITAR certification requirements.
After going through the registration and certification process for how to get ITAR certification, you are legally responsible for making sure that you have the necessary protections in place and stay compliant with the various regulations. Developing a sound Compliance Statement  and an ITAR destination control statement are a must. This is where Watson & Associates LLC can help.
Meeting company  EAR compliance and ITAR certification requirements minimize the risk of transferring sensitive information to foreign companies or simply letting highly classified information get into the wrongs hands.
How to get ITAR certification
To meet ITAR certification requirements, companies to have to complete a statement of registration. This requirement requires your company to certify that it knows what the law says and that the company is in compliance. This is where most companies get into trouble. By making this representation, companies are now availing themselves to penalties and liability. When learning how to get ITAR certification, having experts on your team is essential.
The governmental agency that regulates EAR compliance operations is the Bureau of Industry and Security, Department of Commerce. The primary focus is on dual-use products or items used primarily for commercial use and that also have some level of military application.
This can include the development, manufacturing or production, and use technology related to high-performance computers, GPS, and weather radars. Does your company comply with the Commerce Dept, January 19, 2017
Amendments to the EAR Certification Regulations Implementing an Additional Phase of India-U.S. Export Control Cooperation? Call us to help you.
Getting the proper items listed on the Commerce Control List is essential. Call Watson & Associates' export and import consultants for help complying with EAR regulations.
Stay ITAR Compliant – Avoid ITAR Fines & EAR Certification Violation Penalties
Companies that are not ITAR compliant can face severe civil and criminal penalties. Civil ITAR fines can reach as much as $500,000 per violation. Criminal ITAR violation penalties can be upwards to $1,000,000 and 10 years imprisonment per violation.
EAR Certification and ITAR Compliance Attorneys and Consultants:  Wayne White   Wojciech Kornacki
Our ITAR requirements consultants and EAR compliance and certification lawyers provide legal counsel  and help with Technical Assistance Agreement preparation to contractors throughout the United States and overseas  including Alabama, Alaska, Arizona, Arkansas, California, Colorado, Connecticut, Delaware, Florida, Georgia, Hawaii, Idaho, Illinois, Indiana, Iowa, Kansas, Kentucky, Louisiana, Maine, Maryland, Massachusetts, Michigan, Minnesota, Mississippi, Missouri, Montana, Nebraska, Nevada, New Hampshire, New Jersey, New Mexico, New York, North Carolina, North Dakota, Ohio, Oklahoma, Oregon, Pennsylvania, Rhode Island, South Carolina, South Dakota, Tennessee, Texas, Utah, Vermont, Virginia, Washington, Washington DC, West Virginia, Wisconsin, Wyoming, and Virgin Islands. 
How to get ITAR certification? If you need to draft a viable ITAR Compliance Statement or Technical Assistance Agreement, call us today. Cities in which our ITAR consultants and EAR certification lawyers offer legal counsel include Anchorage, AK; Atlanta, GA; Austin, TX; Chicago, IL; Colorado Springs, CO; Houston, San Antonio,  Wichita Falls, Dallas, TX; Denver, Colorado; Indianapolis, IN; Las Vegas, NV; Los Angeles, CA; Miami, FL; Philadelphia, PA; San Antonio, TX; San Diego, CA; San Francisco, CA; San Jose, CA; Santa Clara, CA; and Tampa, FL.
To Stay Compliant With the Complex Regulations Contact Us
Call for Free Initial Consultation. 1-866-601-5518. Helping Clients in All STATES and Overseas to meet the ITAR certification requirements and with how to get EAR certification.
Need Help Getting ITAR Registered or Need to Draft an ITAR Compliance Statement? Call ITARS Requirements Lawyer
For help on how to comply with ITAR certification requirements, ITAR Compliance Statement and with becoming ITAR compliant, ITARS compliance statements, getting ITAR registered or need help with EAR certification requirements, contact our ITAR compliance lawyers and consultants at 1-866-601-5518 for a Free Initial Consultation.