ITAR Attorneys and ITAR Consultants Helping Global Clients to Avoid Costly Legal Mistakes and Fines.
FREE Initial Consultation. 1-866-601-5518.
Companies in the export import industry should be aware that the Department of Justice (DOJ) has substantially increased its oversight and focus on investigating and prosecuting criminal violations of U.S. export certification and sanctions laws and ITAR regulations.
To keep the impact to your organization to a minimum for both criminal and civil sanctions, getting the sound policies and procedures is the best starting point. Export trade control applies to large and small businesses, government contractors, individual officers, directors, and employees of export and import companies.
At Watson & Associates, LLC, our ITAR export control lawyers and ITAR consultants work closely with corporations and government contractors to reduce the possibility of fines and penalties while protecting their bottom line. As a vital part of our export compliance consulting services, our attorneys and consultants work closely with key executives and decision makers, both in the United States and overseas, to refine the soundness of the day-to-day operations with a focus on developing proactive measures that avoid fines and liability.
ITAR Export Control Certification Laws, ITAR Consulting, and ITARS Certification Legal Services
With offices in Washington DC and Denver Colorado, Watson  & Associates, LLC engage with clients to make sure that they have proactive measures in place to avoid harsh penalties when getting ITAR certified and avoid fines for non-compliance. We also provide tailored ITAR certification training for companies.
Domestic and Overseas Export Compliance Consulting Services
As the best ITAR attorneys and export control consultants, our goal is to help our clients with compliance and training on export trade control laws (EAR certification), US International Traffic in Arms Regulation (ITARS), TASS, Trade Agreement Act (TAA) and more.
Our ITAR consulting  team and attorneys provide a  vast range of ITAR compliance solutions and related services including:
ITARS Registration and ITAR Certification;
ITAR Export Control Act statutory interpretation;
Export Import Certification;
EAR Certification Help
ITAR Compliance Checklist development
Develop ITAR Export Control Compliance Programs;
ITARS Export Administration Regulations Compliance;
ITAR Compliance Manual development
Voluntary Disclosure when ITAR certified;
Export License Applications, ECCN number and
Avoiding ITARS Violation Penalties.
Implement export control compliance best practices.
ITAR certification training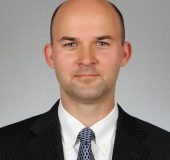 ITAR consultants and import export control lawyers and EAR certification consultants:  ITAR Attorney Wayne White     Wojciech Kornacki
Call Our ITAR Consultants  to Get ITAR certified and to get compliant with export trade control laws at 1-866-601-5518 FREE INITIAL Consultation – ALL States and Overseas For Export Certification Compliance Help.
The federal government rarely gives corporations a break even with the first ITARS violation. By using proactive measures, developing the proper internal policies and control requirements, keeping your people trained and even staying up to speed on the latest indictments, fines, and penalty cases can reduce the chances of your company reaching the national headlines for export trade control violations.
Prompt response

Well thought out export compliance solutions

Statutory compliance with ITAR export control laws and proactive measures

Long-term relationships built on trust and integrity
You should select a cost-effective and knowledgeable ITAR compliance consulting team that understands export certification best practices and that has a full offering of ITAR certification, export trade control, and long-term access to your company. At Watson & Associates, LLC, each ITAR lawyer not only understands what can go wrong, we know how to do it right and minimize unnecessary legal consequences. Our export control professionals focus on providing results your company can depend and grow on.
With us, you get a focused Import Export Control team that can help domestic and foreign companies that are bound by U.S. export laws and ECCN regulations.
Besides having a robust ITAR compliance manual or checklist to manage your import export data, our ITAR consultants understand the companies want an advisor that understands the variance nuances within several industries and that can address EAR certification and various issues that arise under export control laws.
Watson & Associates, LLC export certification consultants provide complete import and export business services, including registration as an exporter, defense manufacturer, or arms broker with the U.S. State Department, ITAR Manual development, Directorate of Defense Trade Controls ("DDTC"); drafting of an export compliance manuals and procedures manual tailored to your business requirements.
ITAR Certified? Do You Have These International Import & Export Trade Control Laws & Business Best Practices in Place?
If not, our ITAR lawyers and consultants can help. Get important tips on how to get your import export license.
Licensing Procedures and Practices
An effective and reasonable transparent licensing organizations and processes to ensure adequate review of international import & export license applications for nonproliferation reasons.
Procedures, databases, and watch lists for evaluating parties involved in transfers, paying particular attention to those considered to be suspicious, unreliable, or presenting a high risk of diversion.
Processes to ensure that technical experts, intelligence experts, and policy officials from all legally entitled government agencies have the knowledge and opportunity to evaluate license applications for proliferation concerns.
Procedures to confirm, as appropriate, the legitimacy of stated end-users and end-uses.
Procedures to confirm, as appropriate, that licensed items have reached their stated end-users and are being used for their stated end-use.
ECCN and ITAR Compliance & EAR Certification
EAR certification has a few differences when compared to ITAR compliance rules. Developing your internal procedures and controls can be enhanced by having the right EAR certification team on board. As import export control lawyers and ITAR consultants, we provide business with detailed assessments,  with ECCN code legal advice and clear direction to meet Export Administration regulations and mandates. Our EAR and ITAR compliance consultants can help with the following:
Export trade controls classifications and EAR license determination. We help with the correct ECCN assignments for your services or products and providing guidance on licensing.
EAR and export certification license applications.
Getting certified and compliance with prohibited end-uses and end-users regulations
EAR certification updates resulting from of Export Controls Reform (including the new "600 series" ECCNs and related changes)
We also offer guidance and consulting federal government contractors involved in SBIRS procurements and those seeking to import and export items to foreign countries. When Buy American Act issues arise, our export control lawyers and lawyers can also help. Contact us to discuss how we can help.
ITAR Attorney and ITAR Consultants
Watson's ITAR consultants and export control lawyers help operators to develop detail and robust operational EAR certification and ITAR compliance with export laws that include manuals and checklists articulating the ITAR export controls procedures to be followed, internal policies and import export data controls, ITAR training and develop effective ITAR manuals that include:
Organizational Structure;
Corporate Commitment and ITAR Policy;
ITAR Compliance Manual / Checklist drafting
Export Compliance Manual Drafting
Identification, Receipt, and Tracking of ITARS Controlled Items/Technical Data;
Re-Exports/Retransfers, and
Restricted/Prohibited Exports and Transfers.
Nationwide ITARS and  International Import Export Control Consultants, Law Firm & Export Compliance Solutions
Watson's international import & export control law firm and ITAR lawyers consultants represent commercial businesses through the United States. Our  best ITAR Consultants help commercial and government contractors  with  export compliance solutions in Alaska, Arizona, Arkansas, California, Colorado, Connecticut, Delaware, Florida, Georgia, Hawaii, Illinois, Indiana, Kansas, Louisiana, Maine, Maryland, Massachusetts, Michigan, Minnesota, Mississippi, Missouri, Montana, Nebraska, Nevada, New Hampshire, New Mexico, New York, North Carolina, Ohio, Oklahoma, Pennsylvania, Rhode Island, South Carolina, Tennessee, Texas, U.S. Virgin Islands, Utah, Vermont, Virginia, Washington, Washington, DC, West Virginia, Wisconsin, and Wyoming export compliance consultants.
Speak With Our Attorneys and Consultants Today
Call Our EAR ITAR Consultants and ITAR Lawyers
For immediate help with export trade control, ITAR certification training, ECCN Codes, Export Administration / EAR Certification Compliance, ITARS Training and export certification laws, call our law firm toll-free at 1-866-601-5518 to speak with our ITAR consultants and ITAR lawyers or use our Contact our export controls consultant to let us know how we can help.