Get ITAR Certified 
Export Control Attorneys and ITAR Consultants Helping Global Clients to Avoid Costly Legal Mistakes and Criminal Fines.
Does Your Company Meet the Federal Export and Import Legal Requirements? FREE Initial Consultation. 1-866-601-5518.
Export Control & ITAR Law Attorneys
The export control system can be very intimidating. Companies struggle with the daily operations while still trying to stay in compliance with US export control laws and regulations. However, when audited by an experience ITAR compliance consultant or export control lawyer, potential causes for your inappropriate violations and penalties are uncovered. The import export compliance certification process is designed to give you the chance to self-assess, develop appropriate checklists and manuals and self-govern your import and export operations.
ITARS Experience Matters
The process for avoiding penalties for export control violations starts with knowing how the system works and using it to a company's advantage.  The ITAR Law lawyers and consultants at Watson & Associates, LLC help small businesses and large export companies to submit their export control applications and stay compliant throughout the life of the business.
Companies subject to the export control system should be aware that the Department of Justice (DOJ) has substantially increased its oversight and focus on investigating and prosecuting criminal violations of U.S. export certification and sanctions laws and ITARS regulations.
To keep the impact to your organization to a minimum for both criminal and civil sanctions, getting the sound policies, TASS checklist and manuals, and procedures is the best starting point.  The ITAR lawyers and consultants at Watson & Associates, LLC of tailored ITAR compliance training and consulting services to large and small businesses, government contractors, individual officers, directors, and employees of export and import companies.
We will analyze your day-to-day operations and revamp your weak areas.
Get prompt turnarounds for your assignments (help for both government contractors, suppliers, and commercial sectors)
Well thought out export compliance solutions
Develop sound statutory compliance with ITAR export control laws and proactive measures
We build long-term relationships built on trust and integrity
At Watson & Associates, LLC, our ITAR lawyers and ITAR consultants work closely with corporations and government contractors to reduce the possibility of fines and penalties while protecting their bottom line.
As a vital part of our export compliance consulting services, our attorneys and consultants work closely with key executives and decision makers, both in the United States and overseas, to refine the soundness of the day-to-day operations with a focus on developing proactive measures and ITAR compliance training that avoid fines and liability.
ITAR Compliance Laws, ITAR Certification Training Consulting, and Legal Services
With law offices in Washington DC and Denver Colorado, Watson  & Associates, LLC engage with clients to make sure that they have proactive measures in place to avoid harsh penalties when getting ITAR certified and avoid fines for non-compliance. We also provide tailored ITAR certification training for companies.
Domestic and Overseas Export Compliance Consulting Services
As the best ITAR consultants and attorneys, our goal is to help our clients with compliance and training on export trade control laws (EAR certification), US International Traffic in Arms Regulation (ITARS), TASS, Trade Agreement Act (TAA) and more.
Our ITAR consulting  team and ITAR lawyers provide a  vast range of ITAR compliance solutions and related services including:
ITARS Registration and ITAR Certification;
ITAR Export Control Act statutory interpretation;
Export Import Certification;
Guidance to get ITAR Certified

EAR Certification Help;

End User Statements;
TASS Checklist and Manuals
ITAR Compliance Checklist Development;
Develop ITAR Export Control Compliance Programs;
ITARS Export Administration Regulations Compliance;
ITAR Compliance Manual development
Voluntary Disclosure when ITAR certified;
Export License Applications, ECCN number and
Avoiding ITARS Violation Penalties.
Implement export control compliance best practices.
ITAR certification training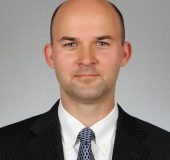 ITAR consultants and import export control lawyers and EAR certification consultants:  ITAR lawyers Wayne White     Wojciech Kornacki
ITAR Certified? Do You Have These International Import & Export Trade Control Laws & Business Best Practices in Place?
If not, our ITAR lawyers, attorneys and ITAR consultants can help. Get important tips on how to get your import export license.
Nationwide Help With Export Control and ITAR Matters
Watson's EAR certification & export control law firm and ITAR lawyers represent commercial businesses through the United States to get ITAR certified. Our  best ITAR Consultants help commercial and government contractors  with  export compliance and ITAR compliance training and ITARScertification solutions in Alaska, Arizona, Arkansas, California, Colorado, Connecticut, Delaware, Florida, Georgia, Hawaii, Illinois, Indiana, Kansas, Louisiana, Maine, Maryland, Massachusetts, Michigan, Minnesota, Mississippi, Missouri, Montana, Nebraska, Nevada, New Hampshire, New Mexico, New York, North Carolina, Ohio, Oklahoma, Pennsylvania, Rhode Island, South Carolina, Tennessee, Texas, U.S. Virgin Islands, Utah, Vermont, Virginia, Washington, Washington, DC, West Virginia, Wisconsin, and Wyoming export ITAR attorney and compliance consultants.
Speak With Our Attorneys and Consultants Today
Contact Us Today
To learn more about Watson & Associates' ITAR consultants and export control compliance attorneys, or to set up an appointment to discuss the specifics of your case, please contact the office today. When it comes avoid Io avoiding ITAR fines and violations,   time is of the essence. Schedule a free consultation.